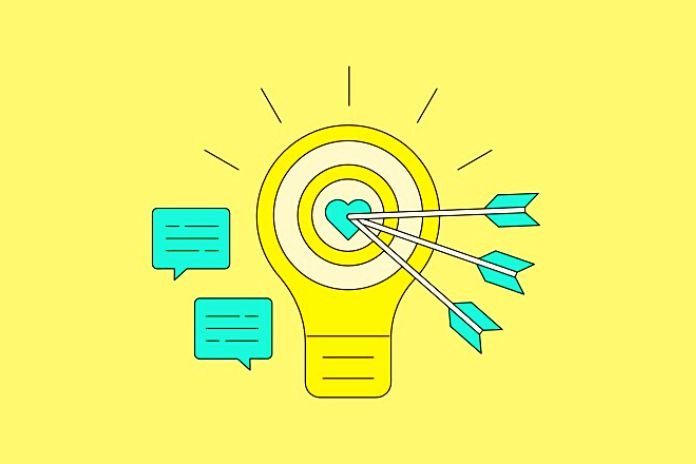 Banner For A Website Or Virtual Store
Online marketing strategy: They are used in the first fold of a website or e-commerce to capture the reader's attention and encourage navigation through the website. So, you hire this service when you want to attract visitors' attention by expressing your business's value proposition or communicating about a specific offer or promotion.
You can use this digital part to:
Express your business's unique value proposition.

Publicize seasonal and commemorative promotions

Highlight products or services.

Promote rich materials to generate leads.
The first fold banner of your website or online store is one of the indispensable digital pieces in digital marketing.
Cover Image For Social Networks
Cover images are a great opportunity to make it easier to understand the type of product or service your company offers — even in the first moments of browsing your profile on social networks.
Creating this digital piece also reinforces the brand's visual identity: it helps hold the user's attention and arouses interest to view the content on your page.
As well as the banner for the website and online store, it is possible to create cover images for:
Express your business's unique value proposition.

Publicize seasonal and commemorative promotions

Highlight products or services.

Promote rich materials to generate leads.
For an effective cover image, ensure the digital piece is produced by copywriting and graphic design experts.
Arts For Social Networks
The arts for social networks are allies to reinforce your digital presence. They help create visual unity in your company's social networks, such as Facebook, Instagram, LinkedIn, Twitter, and Pinterest.
In addition, it collaborates to keep your business in the public's memory with arts that follow your brand's visual identity.
Arts For Facebook, Instagram, LinkedIn, Or Twitter Ads
Did you know that an online ad image is the second most important element of your paid social media ad? It's just behind the ad title. The right image helps to gain user attention on the social network, preventing "banner blindness" — an effect in which the ad passes by the user, who consciously or unconsciously ignores it.
So, pay attention to your images in your Facebook, Instagram, LinkedIn, or Twitter ads. This is important for your ad to be seen by more people and receive more interactions.
High Impact Presentation
Do you use a PPT presentation in your business processes, such as presenting your business or a specific product or service? When well produced, this material can help you attract new leads and capture new customers.
The specialized design of this digital piece makes your presentation professional and collaborates to generate a high impact on your audience. In addition to conveying your message in a clear, impactful, and effective way, it also captures your audience's attention with a visual appeal that adds emotion to your presentation.
Professional Email Signature
Customized and editable, creating an email signature standardizes your messages and those of your team, adding a professional look to them and generating credibility for you and your business.
This is an easy way to promote your business, as by including your main contact details and quick access links, you can direct visits to your website, social networks, and telephone contacts.
These digital pieces can be used in your company's Gmail, Outlook, Apple Mail, or any other email management program.
Landing Page For Lead Generation Or Sales
Another key piece of digital marketing, landing pages are essential as they help bring in visitors, capture leads, and make sales.
The more these pages are consciously and targeted, the better and greater the opportunities to convert your visitors into leads and these into opportunities for the commercial team.
You should hire the creation of a landing page when you identify the need to generate conversions for your business, whether these conversions are for registration purposes, requesting quotes, contracting services, scheduling, or purchasing digital or physical products.
Site One Page
If your company does not yet have a website, consider professionalizing your digital presence by creating a one-page website.
Also known as a single-page website, this type is a good starting point for startups, micro and small companies entering the market, and self-employed and liberal professionals who want to professionalize their presence on the internet.
The one-page website presents your business to the public on a single page, with a custom design according to your brand, to facilitate the connection between the user and your company and establish credibility and security for your business.
Articles For Websites And Blogs
Content production for websites and blogs is an excellent strategy for small, medium, and large companies. SEO articles help attract more visitors to your website, generate leads, and increase sales opportunities.
A very useful option to feed your company's blog is the purchase of content production packages with a previously stipulated amount of articles.
These articles, also considered digital pieces, are developed by professional writers with expertise in producing content for the web.
Infographics
Infographics are digital pieces created to convey a panoramic view of a particular subject or facilitate reading complex information.
It would help if you considered using infographics in your communication channels when you want to:
provide a brief overview of a subject

display search results or data

summarize information, exemplify contrasts and comparisons

raise awareness of a particular problem or cause
The premise of infographics is to focus on a visual rather than contextual reading through creating dynamic material. Its main elements are images and graphics, adding as little text as possible.
eBooks
eBooks are digital books widely used by companies as a rich material to generate leads. The ebook is free in exchange for contact data, such as the user's name and email.
They aim to increase their business opportunities by distributing deeper and more specific information on a subject of common interest to their audience than those found in blogs, posts, and articles.
In addition, the combination of an engaging subject, complete content, and an innovative design makes it possible to develop quality material at a low cost, which, over time, gains reach among the public and, consequently, adds to its brand visibility, credibility, and recognition.
Email Marketing
Email marketing is more alive than ever. This digital piece allows for distraction-free 1-to-1 communication and doesn't require a huge investment to start sending emails to your leads.
The action takes place from its contact base, an email marketing platform, the creation of the text, and the design of the email content, which must be relevant enough to capture the user's attention.
The main strategy of email marketing is to directly reach potential customers at a relatively low cost compared to other types of online channels, such as paid media.