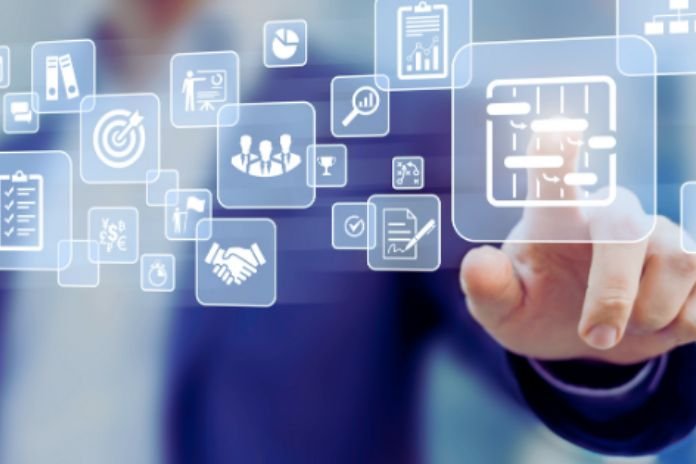 How about improving construction management with the use of software and some simple changes to your company's workflows? Discover some of the benefits of using ERP in construction management and understand how it works in practice!
Tools are resources that can help bring improvements to the business, such as increased efficiency, assertiveness in delegating tasks and more organization to deal with typical bureaucracy in construction.
Making Task Delegation More Assertive
With ERP engineering, the delegation of tasks in construction management is simplified. The systems help not only to ensure that information (complete and updated) reaches your employees but also to understand which employees perform the activities best.
One of the great benefits of investing in management software is obtaining adequate metrics to evaluate employee performance. These metrics will be fundamental to understanding who best serves each stage of the civil construction process.
Providing Relevant Data For Decision-Making
ERP tools are essential for distributing data among team members. They condense, in one place, everything necessary about a work. Good information distribution is a simple way to optimize decision-making in the field.
But there are other ways they help increase the assertiveness of the business. As ERP produces a number of relevant indicators, it can guide you on which processes should be expanded or reduced and on how to use your business budget better.
Avoiding Failures In The Absence Of Documents
Bureaucracy surrounds civil construction, and it is only possible to proceed with a project with essential documents, such as the company's operating license or the registration of its employees. In this context, ERP is excellent for organizing all these documents and unifying access to them.
When made available through cloud ERP systems, documents can be accessed by all authorized personnel from anywhere, which simplifies their management.
Ensuring Compliance With Schedules
Because ERPs help organize a company's workflows, they are critical in adhering to and creating more accurate schedules. By using these systems, you can better understand how business processes work and monitor how long it takes for each of them to be completed.
Dealing With Budget Problems
ERP will also help in dealing with financial problems. These often come from budgets made with little or no information. Because systems help organize a business and understand precisely how it works, they are also fundamental in building more accurate budgets. And they can stop construction management from wasting materials or working time on tasks that could be eliminated or optimized by managers.
With the use of an ERP system, your company will have more control over all the tasks it performs and will be able to obtain relevant metrics to improve the services provided.
These tools don't just help organizations dedicated to manufacturing: because they have highly customizable modules, they can be used in any sector to optimize results.
ERP Functionality Integrated Into SAP Business All-in-One
SAP Business All in One is a next-generation intelligent ERP solution enabling the enterprise to capture every opportunity in today's digital world. The S4/HANA release eliminates common obstacles associated with ERP applications, such as batch latency, complex screens, and manually driven processes.
With it, your business can count on many benefits, such as:
best user experience available on the market;

automation of the main tasks in each sector;

agility in executing processes;

ease of decision-making — whether by employees or management;

digitalization of financial processes;

greater supply chain visibility;

greater understanding of purchasing and outsourcing needs;

greater control of operational and production costs;

a complete view of operations;

the more incredible amount of customer information for marketing, sales and service teams.
Understand The Importance Of SAP Business All-in-One
The relevance of this tool takes on global proportions. In addition to providing the most efficient business practices for 25 different sectors with a short implementation period and a quick return on investments, SAP Business All in One is present in more than 90% of the largest companies in the world.
Therefore, this solution brings experience from all large organizations, which is an indication that it follows the best practices that have been developed. Thus, whoever purchases the facility also buys the good management practices of the largest companies in the world.
Furthermore, the tool serves practically all business processes, covering everything from purchasing and sales methodologies to production and financial sector methodologies.
Also Read: The Differentiators Of An ERP For Small Businesses