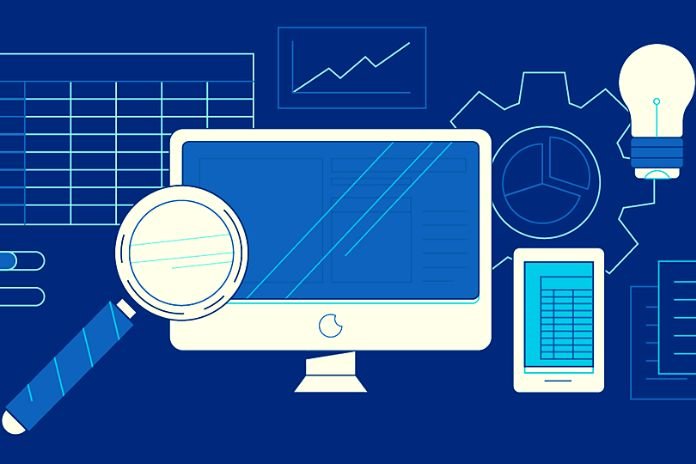 BI Tools: Have you ever heard of Business Intelligence (BI)? Nowadays, there is a lot of talk about it, and it is used in several companies in the most varied sectors.
It aims to provide data and information that support business strategies, providing insights to the company's decision-makers. The BI process starts with data collection and preparation until it reaches the views that get decision-makers.
And it has some tools that facilitate this whole process, which is the main objective of this article. Some of the best-known in the market will be presented with a brief description of each.
Business Intelligence Definition
BI is a popular term gaining more and more space in companies, but it is not that new; it has been used for a long time for data analysis. As defined by Gartner, Business Intelligence is an umbrella term that includes the applications, infrastructure, tools, and best practices that enable access and analysis of information to improve and optimize decisions and performance.
Its main objective is to provide interactive access (sometimes in real-time) to information, allow manipulation of this data and offer managers and analysts the ability to conduct appropriate analysis for decision-making.
Within companies, it can be implemented in any area, such as Finance, HR, Marketing, production, and sales, among others, and we can also connect with social networks to create reports. All this data is transformed into information, enabling decisions that generate actions.
Main BI Tools
Discover below some of the leading BI tools and their features:
Microsoft Power BI One of the best known on the market, developed by Microsoft, makes it possible to integrate different data sources, such as Excel and cloud applications.
Dashboards and dynamic reports are created quickly and easily, being one of the most used for Self Service BI, offering a complete view of the metrics used, allowing access on different devices such as tablets and smartphones, for example, in addition to computers.
Google Data Studio
Another one that is gaining a lot of space these days is a free tool that transforms your data into informative reports and dashboards, is easy to read and share, and is fully customizable.
This tool is connected to Google services, such as Google Sheets, AdWords, and Trends, and has a personalized dashboard that shows several areas to help your entire team.
Tableau
It is a powerful tool that allows users to easily share analyzes within their organization while maintaining tight control over access and permissions.
This authoring and publishing tool creates shared views on Tableau Server, an enterprise-grade business analytics platform that scales to serve hundreds of thousands of users.
Qlik
Two tools are available:
Qlik Sense: aimed at Self-Service BI, it is recommended to have more flexibility and autonomy to design and modify different panels quickly.
QlikView: ideal for performing more complex analyses with a higher level of detail and consolidating data from different platforms. It is a good option for generating insights and is therefore known as guided analytics.
IBM Watson Analytics
IBM Watson Analytics works through cloud computing technology, which means that all the data to be worked on is not stored on a local machine.
Visualizing and analyzing the data by questioning the system and finding answers instantly is possible, as natural language processing enables understanding to obtain insights.
MicroStrategy
It is a software responsible for loading data marts information into memory, enabling management analysis in graphs and reports. It is available on the web and can also be accessed on different devices.
Oracle Business Intelligence
Oracle BI is a portfolio of technology and applications that provides a complete, integrated enterprise performance management system, including BI tools and foundations.
For example, integrated query matrix, reporting, advanced analytics, alerting, mobile analytics, data management, desktop integration, financial performance management applications, operational BI applications, and data warehousing.
Also Read: Nine Reasons To Invest In BI – Business Intelligence