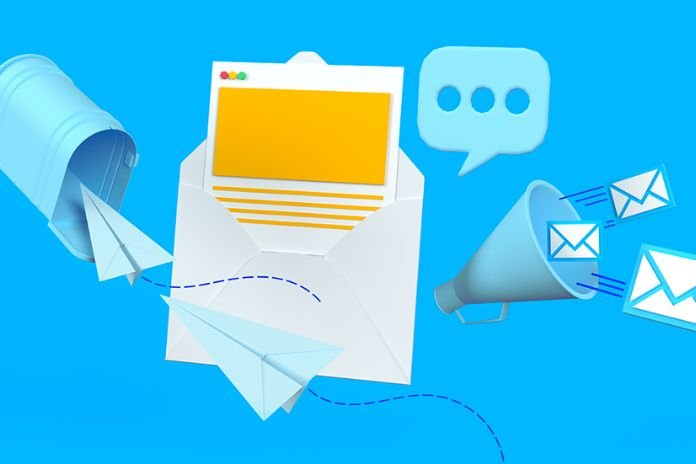 The use of email marketing tool in campaigns has become a standard practice in the digital strategy of large companies, regardless of their niche. Your company should only send emails with a good strategy and well-structured planning.
It is necessary to understand the moment of each lead or client to generate relevance and engagement on the consumer side. Several campaign management solutions on the market trigger emails, and the question is: which offers the best cost-benefit ratio for your company?
Doing a quick Google search, it can get confused by the number of options offered, each with different features and prices. Therefore, before choosing a partner, you need to better understand your company's needs and what each solution offers.
After reading this content, you will be prepared to find an appropriate email marketing solution for your company's campaign management. Let's go.
Why Have A Robust Campaign Management Solution For Sending Email Marketing?
Gone are the days when campaign professionals used assumptions to understand audience behavior. Today, some technologies facilitate communication and the creation of strategies aimed at the pain and specific goals of consumers.
Before taking any action, organize the stages of your planning in detail, considering each campaign's objectives. And since there are important technical issues in email communication, your company must be backed by a robust solution.
Changing the CTA, providing the opt-out option, maintaining the quality of the trigger base, and being careful not to let messages fall into the spam box are some points that deserve special attention.
As email providers are increasingly prepared to identify fraud and electronic waste, your company needs a solution considering all these points. From there, it becomes more practical and simple to understand if your deliveries are effective and when and how you need to reorganize your plan.
What To Consider Before Choosing A Campaign Management Solution?
Now, it's time to learn the main characteristics of a good marketing campaign solution.
Data Security
Data leaks and intrusions are problems that harm the reputation of any company. Your business and customer data must be kept confidential. What's more, they need to be easily accessible. So, choose a robust email marketing solution capable of combining the availability of access and security.
Delivery Fee
Imagine investing time and money in planning and developing campaigns and being surprised with a less-than-expected result — mainly because of spam. To avoid these situations, ensure your solution has a good email marketing tool that favors your company to obtain a satisfactory delivery rate.
Campaign Management
Consumer behavior is no longer the same. For example, a survey answered by computer can end up in a purchase made by cell phone days later.
Your company's communication with the market must be multichannel, respecting each customer's purchase journey. Through a campaign management solution, your email marketing campaigns must be interconnected with other channels, such as SMS or Push. With this, you can create a unique dialog interface in your customer experience strategy, determining the exact moment to send customized messages.
As much as you try to manage all the work manually, it isn't easy to analyze numerous variables simultaneously — which can compromise the results. Therefore, choose a solution that integrates all actions to manage campaigns in simultaneous channels.
Expert Support
When adopting new products and services, in many cases, it is common to have doubts and need to learn how to use them efficiently. And there's nothing wrong with that. Initially, you might need clarification on the number of new features.
At these times, the chosen partner must have a specialized support team ready to meet your demands. By respecting the demands of specific market niches, creating a unique experience for each company will be possible.
In addition to service via email, chat, or telephone, the distribution of guides and tutorials for using the solution is a differential that gives autonomy to the user. Conducting webinars to answer questions live is another important alternative.
A/B Tests
The possibility of testing hypotheses and seeing which one performs better is another factor that must be included in your study, whether in your email's subject, the communication's layout, or the offer. This feature makes you leave guesswork aside and decide based on reliable and previously tested data.
Cost-Benefit
Last but not least, you should look into the pricing of various solutions. Choosing the cheapest option is only sometimes the best idea. Instead, consider the speed of implementation, technical team advisory follow-up, infrastructure, and performance attributes. In other words, trying to save money, in the beginning can have serious consequences in the future.
Understand your company's financial moment and find out which partner is the most aligned. See which are the other customers of your possible choices and get in touch to learn more about the experience with the responsible company. Thus, a campaign management solution with successful cases with large companies in the market is a more interesting choice.
Also Read: Conversational Marketing: Understand Why To Invest