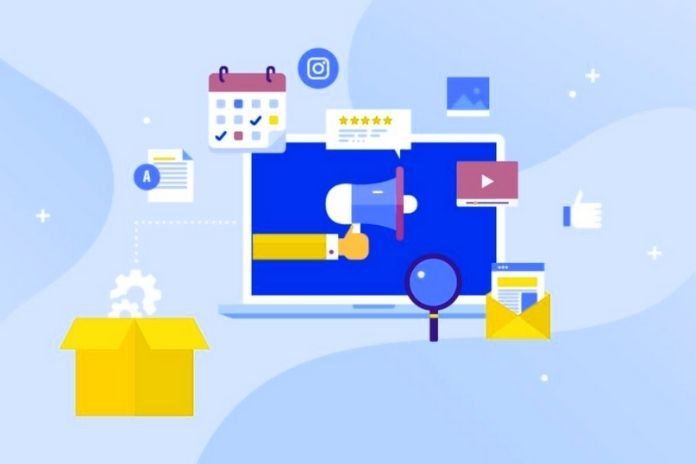 Marketing Automation: There are many stages where emails can be automated. Next, we'll talk a little about each one and its possibilities. This is a fascinating automation structure because it is simple and takes advantage of the visitor's right moment.
Auto Responder
The most basic form of Marketing Automation is autoresponders. They send a series of pre-programmed emails in an automated way. When a visitor acts (such as signing up to receive news or downloading an eBook), the tool triggers an automatic nutrition flow. Those who signed up then receive these scheduled emails, with a time gap between them.
For example: if you offer an Excel course for your business and a visitor shows interest in the subject and converts it into a landing page, the autoresponder starts firing the sequence of emails below:
Day 0 – Thank you email for your interest in the company

Day 2 – Email with Excel Tips #1

Day 5 – Email with Excel Tips #2

Day 9 – Email with the eBook "15 Advanced Excel Tips."

Day 13 – Email offering paid Excel course
However, this limited form of automation has two main problems:
The first one is that, no matter what happens, if the Lead enters that flow, he will receive the entire sequence of emails and cannot interrupt it. This can be a problem because if the Lead becomes a customer or loses interest in the middle of the way, he continues to receive all the emails.

The second problem is that these tools don't have enough intelligence to understand the cases in which flows should not be triggered. Therefore, the device can start emails trying to sell a product to someone already a customer of your company.
You have to be very careful with this strategy as it can cause an unpleasant situation with a particular group of contacts.
Dynamic List
To start working more intelligently, autoresponders were created with dynamic lists. These lists begin to analyze more characteristics of the Lead and understand which stage of purchase it is in. From this information, it is possible to send a specific and more appropriate flow of emails.
If the Lead is still researching the subject fundamentally, a sequence of emails is sent with more detailed information and content for him to become familiar with. If he is already at a more advanced purchase stage (tests the tool or compares solutions), another, much more specific sequence of emails is triggered. This evolution allowed delivering the right message at the right time.
Complete Workflow
The most advanced (and current) stage of Marketing Automation is workflows. In addition to everything that was described in the dynamic lists, the workflows still evolved in two exciting aspects:
Automatic change of nutrition flows: dynamic lists can determine which stage of purchase the Lead is in and trigger the appropriate emails for that list.

Workflows

can take the next step and change Leads from nurturing flows automatically. In practice, if the Lead shows more interest in the product in the middle of a basic nutrition flow, it is automatically removed from that list and placed on a more advanced list. This provides better communication with Leads and, consequently, reduces the sales cycle.

Interaction with Leads in addition to Email: until that moment, all that was done in Marketing Automation was sending emails in an automated way. It is possible to interact with Leads in different ways besides Email with the workflow. From a specific Lead action, it is also possible to interact with it via social media, automatically send it to the sales team and change some of its properties. This type of richer interaction with Leads is precious and provides much better results than more traditional forms, both for the marketing and sales teams.

With these advances, marketing and sales teams no longer need to wait for the Lead to ask for their product proactively.
When seeing some action from the Lead, the software already interacts with him most appropriately and helps him move forward in the purchase process in a more natural and faster way. When it reaches a certain level of maturity, the software itself warns the sales team that the Lead is ready to be approached. While the software works, the marketing team manages to allocate its resources better to produce better and better content.
Also Read: Why Is Digital Marketing So Essential In The Time Of Crisis?