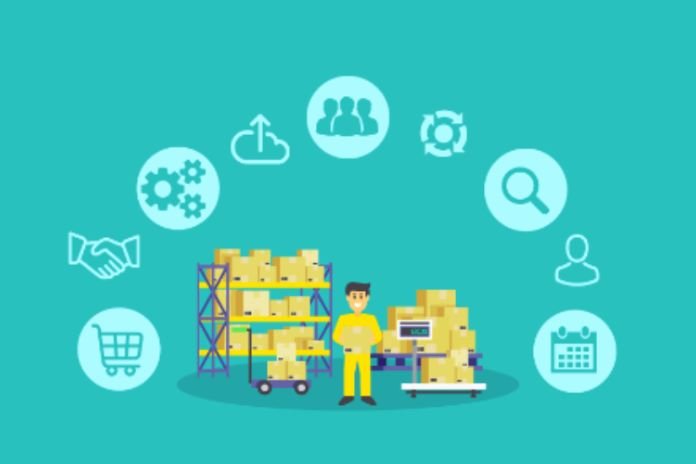 Technology for Retail: New technologies are being developed and implemented, whether in physical stores or online, to streamline processes, optimize operations and enhance the shopping experience.
In this context, we will discuss five trends in technology for retail that can help your business model, with a focus on sales and customer experience.
Data Analysis – ERP Management System
Using data analysis with the help of technology to better understand customer behavior and preferences is one of the most popular trends among retail entrepreneurs. One is using an ERP management system – software that can help complete a business's management.
It is a system that can be easily "fed" with information from the establishment, whether financial, tax, inventory, or even the sales being made. In some cases, with the help of an integrated POS system, all transactions in the store are automatically updated in the ERP management system, also known as "background."
This data can be used to contextualize information from different areas, from the demand for certain products, best sales hours, average tickets, commissions, and much more.
In addition, retailers can use technology to automate basic day-to-day tasks, providing better use of employee activities such as customer service, sales process, checkout, and payments.
Intelligence In Data Analysis – BI System
Another trend gaining strength in recent years is intelligent data analysis tools, such as the business intelligence (BI) system. The solution can help you understand large data sets and discover hidden patterns and trends at a glance much faster and easier.
Even in small companies, we are faced with several numbers that must be measured, such as control of billing targets, profitability, sales forecast, COGS (Cost of Goods Sold), and many others of extreme importance.
In summary, a BI system consists of pre-defined panels and graphs, so that information analysis is much more precise, straightforward, and, above all, faster. We provide information to the entrepreneur, knowledge, and ideas for decision-making with more agility and assertiveness.
Self-Service Solutions
Another strong trend is self-service solutions, which allow customers to perform specific actions "autonomously" – without the "help" of an employee/attendant.
This makes it possible to place orders, purchase tickets/consumption cards, or even execute the complete process of buying a particular product, from choice to payment.
Retailers seek to improve their operations through order fulfillment and automation solutions. Currently, many businesses are adapting to this type of solution. A widely used model is the self-service totem, providing more technology in the consumer experience.
In addition to being an interactive and differentiated service option, agility is another outstanding feature of this solution, including reducing queues at busy times.
Not to mention that some self-service software integrates with ERP management systems, enhancing the "automation" of processes in establishments that use it.
Automation Of Fulfillment And Orders
One of the main channels in which order automation is already a reality is WhatsApp itself; companies have been working with this "App" to optimize their communication, especially their sales.
WhatsApp is no longer just a chat application; it has become a reliable order automation tool for retailers, whether for entrepreneurs with physical or online stores.
Solutions For Payment Methods
For those working in the retail trade, implementing different payment solutions is no longer a trend but a necessary reality. Suppose the establishment is limited to receiving certain forms of payment. In that case, it may be leaving money on the table and directly harming customer satisfaction, which consequently may stop consuming, directly impacting the company's revenue.
Accepting debit or credit cards is an essential process in most companies. Many businesses are already adapting to "approximation" solutions, PIX or QR Code, following the evolution of their customers.
Providing agile and secure payment methods that optimize the payment process in companies is a fundamental trend for success among retailers today.
Also Read: Discover 8 New Technologies In Service