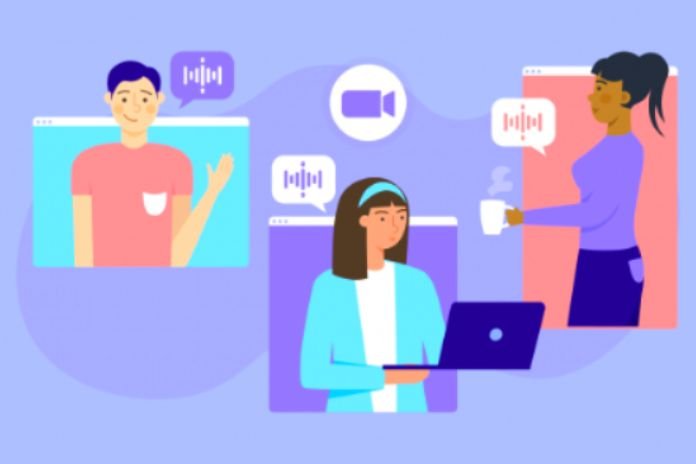 Video Conference: Current technology already provides excellent comfort for companies and employees, enabling the creation of remote meetings as efficiently as face-to-face meetings.
This is an excellent benefit for those who cannot physically attend the organization or work from home. This practice is essential to reduce costs with face-to-face meetings, eliminating a series of expenses that can compromise the company's budget. Therefore, knowing how to improve your video conference is very important to bring a great experience to the participants and ensure that all information is shared successfully.
In this article, we have separated the best practices for you to ensure the quality of your video conference and achieve great results with this practice. Check out!
How To Improve Company Video Conferencing?
Virtual conferences have become a centerpiece in companies. They are essential to strengthen communication in the corporate environment, making it possible to align teams with the organization's objectives and bring a sense of belonging to employees.
Unlike face-to-face conferences, they allow you to reduce costs and help to optimize and save time significantly. With a videoconference, it is possible to achieve significant gains in productivity and bring a tremendous competitive advantage to the company.
This feature's high mobility to participants, enabling users to share files and documents remotely during meetings, is crucial to business results. Therefore, it is critical to understand how to improve video conferencing to achieve the excellence your organization is proud of.
There are different ways to achieve this result, such as investing in the environment where the video conference will be held and in the internet connection. Check out our tips and improve the quality of your digital meetings!
Invest In Ambient Lighting
Anyone who works with audiovisuals knows the impacts of lighting on video quality very well. Therefore, to improve your virtual meetings and achieve an excellent result, it is essential to consider the environment you will use to participate in the broadcast.
The best solution to achieve a good result is to focus on the light source in front of you. This allows the camera to capture your image better, avoiding darkness in parts of your body that can degrade the quality of the video conference. Another tip is not to have your back to the windows.
This prevents external lighting from degrading the quality of your broadcast, allowing for a sharper, clearer image during video conferencing. The further away from a window you can get, the better. Thus, in addition to not having problems with clarity, you also reduce external noise that can disturb other participants during a meeting.
Check The Stability Of Your Internet Connection
Today, we live in a highly connected world. Therefore, we have several resources to connect our devices to the world wide web, such as wi-fi and data plans. However, to improve your videoconferencing and ensure superior quality during meetings, you need to make sure of a critical point: your Internet connection.
To do this, check the stability of the company's connection and make sure that it is suitable to support a video conference. Different sites allow you to assess your Internet speed and ensure a good result during meetings. If your carrier is unavailable or your connection suffers from constant drops, it's best to find another way to participate in the video conference.
Google Meet is an excellent tool for virtual meetings, which allows participants to access even without access to the Internet. This solution generates a dial number so that the participant can access the meetings by voice, even making it possible to record the conversations for later access.
Keep A Good Image
In a professional environment, image is everything. So even if you are participating in a video conference from home, you must be presentable to the other participants. Taking care of your appearance is essential no matter what environment you are performing in.
In addition, another essential point to keep an eye on is the location of your presentation. Don't leave cluttered objects in the camera's confines. With these precautions, you can improve your videoconferencing and achieve the benefits this practice has for companies.
Test Your Equipment Before Starting The Video Conference
It may not seem true, but many people forget to test their equipment before starting a virtual meeting. Despite being relatively rare, there is a chance that these parts will have an error during the videoconference.
This negatively impacts the other participants' experience – such as delays and cancellation of the appointment. Therefore, to improve your videoconferencing, always try to check all equipment before starting meetings.
That way, you can ensure that the camera is working and that your microphone captures the audio perfectly. In addition, we emphasize the importance of checking the lighting, choosing a place with few external noises, and checking the stability of your Internet.
Count On The Best Tool For Video Conferencing
One of the best ways to improve your virtual meetings is through a great video conferencing tool. An efficient solution is the surest way to bring a satisfying experience to the participants and enable a quality transmission.
A meet is a tool developed by Google that brings excellent functions for users to develop their meetings successfully. Its integration with the Workspace productivity suite brings incredible benefits, such as a Calendar for organizing appointments, a Drive for cloud storage, and Slides for creating more professional presentations.
With Meet, you can create video conferences with 100 participants in its free version, reaching up to 250 people in its paid plans. In it, it is possible to share the screen to better illustrate the ideas transmitted during the meeting, in addition to the chat intended to exchange messages between users quickly.
Also Read: When Does Technology Help To Reduce Costs In Companies?