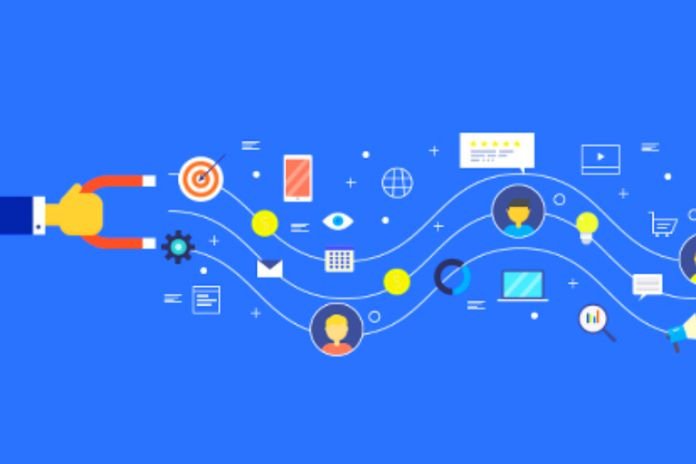 Inbound Marketing: How do you feel when you enter a website with multiple banners interrupting browsing? What about a bunch of unsolicited commercial emails in your inbox, in addition to the hated spam?
Millions of users worldwide feel the discomfort generated by these actions, so it is evident that the consumer profile has changed and, consequently, the ways of approaching this audience.
This type of invasive marketing doesn't attract users, as it gets in the way rather than catches the attention of web surfers. That's why Inbound Marketing emerged in opposition to it: a strategy that aims to gain people's interest — and not hook them in an inconvenient way. As a strategy that micro companies, startups and even multinationals can implement, inbound has gained strength within marketing teams.
What Is Inbound Marketing?
Inbound Marketing is a Digital Marketing strategy, and the literal translation of the term means attraction marketing. This means it's a strategy that involves attracting customers rather than going to them.
Until recently, we were used to Outbound Marketing, a strategy in which campaigns interrupt user activity to offer a product or service. For example, unsolicited calls and emails to introduce you to something you don't need. Unlike traditional outreach techniques, Inbound Marketing does not "harm" leads to becoming customers.
Instead, companies start investing in producing content relevant to their personas or target audience so that they are interested and want to interact with the brand organically, creating a relationship of trust with the potential customer.
Materials include blog articles, videos, and rich fabrics like e-books and infographics. Social networks also play a role in this strategy because, in the same way, they allow the dissemination of information and the approximation between the company and its customers.
With users increasingly focused on internet queries, Inbound Marketing works by adding value and providing information that meets their demands and helps to see new possibilities.
When these people seek answers to their problems, they will have informative and advisory content materials. This brings a more interactive sales process that tends to work more with generating value for the user than interrupting their navigation on a site trying to force a sale or a registration.
To get an idea of ​​how beneficial Inbound Marketing is, check out some statistics:
Inbound Marketing costs 62% less than traditional marketing;

The average ROI (Return on Investment) of Inbound Marketing is 275%;

72% of executives say they were able to close deals through social media.
What Are The Marketing And Sales Funnel?
The basis for Inbound Marketing to work is in the sales funnel — imagine that potential buyers are at the top and must be refined until they are ready to close a deal, already at the bottom of the funnel. But what exactly are each of these phases, and how can you make the most of these opportunities? Check it out now!
Top Of Funnel
Here are all the people with some potential to get in touch with your company. They are often called suspects. They are those who become aware of your business for the first time, either through the content offered on your website or blog or through traditional advertisements or referrals from friends.
As these so-called unqualified leads are just browsing with no purchase intent, they are not yet ready to be directly approached by your sales team. Before that, they must be nourished with content about your business's universe and the possibilities the market has to offer.
Middle Of The Funnel
A suspect entered your corporate website and was so interested in the content that they signed up via email to receive e-books or more offers from your company. That's it; this suspect has already left the top of the funnel to become a prospect, that is, a potential customer interested in increasing their knowledge of the market.
When this appetite for understanding turns into a more solid purchase intention, the prospect can be considered a lead, that is, someone who is, for example, researching real estate because they want to buy one (even if they don't know exactly which one or how). ).
At this stage of the funnel, customers consume content with more substance, such as e-books, webinars, and even in-person events such as sales fairs and events for potential buyers.
Funnel Bottom
You already have a qualified lead; he has a good knowledge of the real estate market, understands his purchase options, is inclined to adopt a specific type of financing, and is one step away from closing the deal.
However, he has yet to be convinced that he must close the deal with his developer, not the competition. Leads have become opportunities, so the approach must be even more qualified.
At this point, the customer is genuinely interested in knowing prices, payment possibilities and advantages their developer offers over the competition. It's time for the marketing team to pass the ball to the sales team at the area's entrance!
Understanding the sales funnel is essential because, with it, it is clear that you cannot use just one marketing strategy for your company's entire target audience at any time. Each purchasing stage requires a different, focused approach for effective results.
Also Read: How The Business Process Works In Outbound Marketing