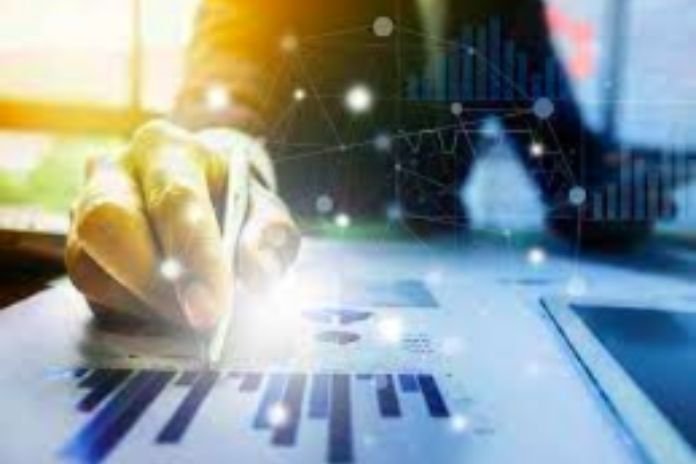 Did you know that a well-structured marketing plan can increase your company's sales? Many entrepreneurs believe that having a good product or service is enough to get good results, but this is only sometimes true.
It takes a lot more than that! It is necessary to plan digital marketing actions and set goals to achieve the goals set. In this article, we'll talk about a marketing plan, its importance for sales, and how to make a marketing plan that works.
What Is A Marketing Plan?
The marketing plan is a document that contains the company's strategy for achieving its business objectives. It can be prepared for a specific period, usually one year, and must contain goals and actions that will be carried out to achieve the expected results.
A marketing plan is a handy tool for companies, as it allows them to identify the target audience, define objectives and create strategies to achieve them. In addition, the marketing plan also assists in budgeting and measuring results. With a well-defined marketing plan, it is much easier to know if actions are generating results or adjustments need to be made.
Importance Of Marketing Plan For Sales
As we have already said, the marketing plan is a handy tool for companies. Because it allows them to identify the target audience, define the objectives and create strategies to achieve them.
Within the marketing plan, strategic information such as the market, competition, channels, purchase journey, and personas, for example, are considered.
From this data, it is possible to develop an effective strategy that will generate results for the company. Imagine that you work in the retail sector and, after analyzing the marketing plan, realize that your competition sells in different channels.
Given this, it is essential to map which channels are generating more sales for the competition and, thus, choose the best ones for your company. In this case, powerful retail management can be done by analyzing the information brought by the marketing plan.
How To Make A Marketing Plan
There is no magic formula for creating a marketing plan, but you must know how to create your own.
To that end, here are some tips:
#1 Search
Please research to get to know your target audience and understand their needs and what they are looking for. This is important to drive marketing plan actions and generate sales.
Searches can be carried out in several ways, such as:
– questionnaires;
– interviews;
– focus groups;
– online surveys (search tools and social networks);
– market studies.
One tip is to do qualitative and quantitative research to get a complete result. After the research, you must analyze the data to draw the best conclusions and direct your actions.
#2 Customer Journey
Map your customer's journey, from first contact to purchase and delivery. This will help you choose the best strategies for each journey stage. The stages of the customer journey are:
Attention: This is the moment when the customer becomes aware of your product/service;

Interest: At this stage, the customer shows interest in your product/service and searches for more information about it;

Consideration: In this step, the customer compares the different options and decides which one is best to meet their needs;

Purchase decision: It is when the customer chooses your product/service to purchase.
The customer journey begins with what led them to look for your company. And it doesn't end after checkout. Information about how the customer felt throughout the journey is essential.
In this sense, it is essential to understand whether the blog contents effectively answer the questions. And also if the delivery of the purchased products is made on time, for example.
For this, resources such as monitoring Google metrics and using technologies such as routing systems to have greater control of your deliveries are valuable. This is to know and improve the journey of your customers.
#3 Marketing Planning
With the information gathered in the previous steps, it is time to start designing the marketing plan. To do this, brainstorm and list all the strategies you can use to achieve your goals. From there, analyze the best way to implement each and what resources will be needed.
For example, if your goal is to increase sales by 20%, one of the strategies you can use is to carry out promotional campaigns. For this, investing in ads and promotion on social networks will be necessary. After defining the strategies, set goals for each and a deadline for achieving them.
#4 Use Of Social Media
Social media is a great way to keep in touch with your customers and get your brand remembered.
You can use social media to:
– publicize news;
– carry out promotional campaigns;
– hold sweepstakes and contests;
– generate interaction with the public;
– get customer feedback.
For this, you must choose the social networks your target audience uses the most and create relevant content for them.
#5 Schedule And Measurement
With the marketing plan ready, it's time to create a schedule and implement the strategies. In this sense, you must establish an action plan for each of the stages of the marketing plan. In addition, it is essential to monitor your actions' performance to determine if they are generating the expected results. To do this, measure the relevant metrics for each strategy and adjust the plan if necessary.
Remember: the marketing plan is a guide, not a ready-made recipe. Therefore, you must always be open to changes and adaptations so that your actions are practical.
Also Read: Trade Marketing In The B2B Market: 7 Best Practices