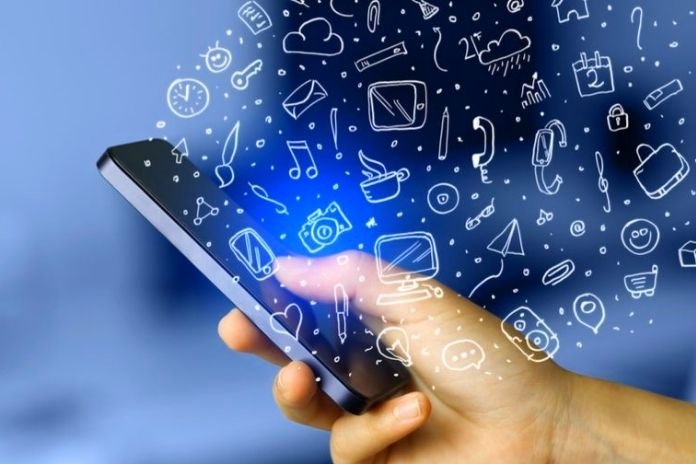 Mobile Advertising: It is increasingly necessary to provide mobile experiences to an increasingly connected audience. Current cell phones, known as smartphones, are part of the lives of a large part of the population.
As it is a device capable of browsing the internet, accessing applications, websites, e-commerce, and games, its users began to dedicate much of their free time using their smartphones. The popularity of smartphones and the current need for people to stay at home has made them spend even more time online. If mobile advertising were already a reality and constantly growing, it would have become mandatory in any digital marketing strategy.
Segmentation And Its Strength
Campaign segmentation is nothing new in the digital marketing world. As well as channel diversification, creating personalized campaigns that interact more dynamically with users has become fundamental in any strategy. And smartphones allow you to explore these techniques even further.
Knowing the potential of social media and advertising in these media, it became clear that strategies must rely even more on interactivity to achieve greater efficiency in social media campaigns.
Many social media such as Facebook, Instagram, Twitter, and others are creating advertising tools capable of segmenting their audience by variables such as age, gender, geographic location, interests, and devices. Targeting specific campaigns to mobile devices, such as smartphones, makes the campaigns achieve more conversions and automatically better results.
High Applications
The growth in application usage is real and undeniable. In addition, in-app advertising is becoming popular. In recent years, gaming applications have reached considerable numbers of users, and their users spend a good part of their time accessing these applications. Following this trend, advertisements on these apps grew simultaneously, particularly for branding campaigns.
While not growing at the same rate as gaming apps, news, health, and music apps also saw their number of users and access grow exponentially. Advertisers are creating unique campaigns for apps and smartphones, seeing this advancement in apps.
The integration between applications and the digital environment allows advertisers to direct users to their platforms and increase sales. In 2021, an even more significant increase in advertisers in applications was expected and consequently in sales via smartphones.
What To Expect From Mobile Advertising?
Consumer behavior and needs change overnight; the digital marketing universe has realized this and created several advertising options to offer your ads assertively. Smartphones have made a diversity of possibilities to create ads, and it has become essential for anyone looking to improve their online sales results.
Therefore, our reality is forcing companies to adapt to a new reality more than ever. You have two options: apply new strategies like mobile advertising or be the same as always and reap the consequences of not moving.
Benefits Of Mobile Marketing
1. Primary Source For Information Search
Consumers have changed the way they search for information. Today, desktops have given way to mobile devices, which have become a priority source of access and content consumption. It is necessary to think and adapt strategies with this as a central point.
2. Consumers Are Connected At All Times
Mobile is not a channel that competes with TV, Radio, and social networks but a layer where people are connected at all times to access the content. Information has become even more dynamic and almost simultaneous with the help of mobile devices.
3. Integration
The strategy of different media combined with mobile has high synergy and generates better engagement results than isolated actions without integration with mobile devices.
4. Effectiveness
Mobile advertising offers unique opportunities for brands present in e-commerce and physical stores, for example, offering a discount in the virtual environment after visiting traditional retail and scanning the product price.
5. Segmentation/Geolocation
The opportunities for mobile segmentation added to geolocation allow you to optimize investment and increase ROI because they reach the right consumers in the right places.
6. Programmatic Media Is Also Mobile
Programmatic media has already arrived on mobile. It is possible to establish a custom connection with a specific profile and with the right message, and that is what consumers expect.
7. Higher Conversion To Rich Media Formats
Today, mobile advertising allows you to create interactive formats that offer more engagement with users than traditional banners.
Also Read: How Do I Make Influencer Marketing Turn Into Sales?