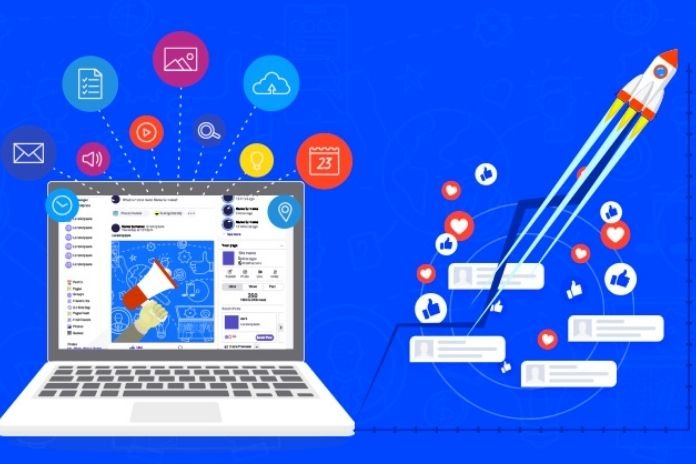 Digital Marketing Trends: The pandemic potentiated movements that would probably take a long time to happen. It was also possible to perceive several trends in consumer behavior and the market itself with it.
When talking about marketing actions, especially digital marketing, it is necessary to remember that in addition to creating strategies for the current moment, it is essential to be attentive and observe the trends for the future.
We are approaching the end of 2021, which already directs the managers' view of what will be waiting for us next year. This article will cover some of the top digital marketing trends for 2022.
Social Selling And Interactive Marketing
Social selling is nothing more than using social media to sell. This practice has gained a lot of strength and keeps gaining even more visibility to consumers. To stand out in this strategy, it is necessary to provide a pleasant and, above all, user-friendly shopping experience. Shorten the path the client has to go through to acquire a level key.
Use Of Chatbots For Service
Chatbots are robots that perform the service of your website visitors independently, that is, artificial intelligence that will perform customer service alone, without the need for constant participation of an employee. Depending on the company's strategy, it is possible to create a character for this virtual attendant; some are already well known by the market, such as Lu, from Magazine Luiza and Bia from Bradesco.
The point is that people increasingly expect immediate responses, and having a quick reply in this first contact can be crucial to transforming that person interested in a screw compressor into a consumer. In addition to ensuring that customers will have immediate feedback, chatbot technologies help to better understand consumer behavior by analyzing frequently asked questions, for example, and positively collaborating to improve the relationship between the brand and consumers.
Voice Experience
Virtual personal assistants are increasingly popular, and according to research by a German consultancy, Statista, the trend is that smart speakers will be present in at least 11% of homes by 2025. This equipment makes it possible to carry out simple activities, such as putting on music, turning on the lights or indicating a cake recipe. But they are also increasingly participating in the purchase process of users.
To explore the potential of voice assistants, it is necessary to create strategies aimed at these devices. So invest in creating content in audio formats, such as podcasts, where you can subtly introduce the product you work with, such as a cardboard box.
It is essential to be aware of the needs of your target audience and to know their behavior profile and language used so that you can adjust your strategies in the best possible way, creating more connections with them. As much as it is essential to be alert to new tools and technologies that emerge, people continue to have basic needs met, and the connection is one of them.
The market is always on the move, and that's why it's essential to always keep up to date, follow up and implement the news in your business without forgetting the human part of the equation. It is necessary to find a balance between adopting technologies and humanizing the company.
Segment Your Audience
To create robust strategies, it is essential to know your target audience in more detail; different approaches can be taken. Surveys directed to the current customer base, surveys on social networks through the followers' interactions. Consumer feedback often provides valuable insights into their top questions and objections.
In this process, it is possible to expand the search even to profiles on social networks in commercial profiles that operate in the same segment, a company that is starting its activities in the field of generator maintenance, for example, can mirror the most frequent questions of customers from other companies. Companies, since it still does not have its formed public.
Knowing more deeply the target audience allows the company to act more appropriately when it comes to communication strategies. People tend to identify better with brands that speak and position themselves the same way, so personalizing the communication will generate a greater connection with the audience.
Also Read: Remarketing In 2022: Is It Worth Investing?